Prayer for insomnia

Many people face this problem: insomnia. Insomnia means difficulty falling asleep even if you can do it or you have the chance. People with insomnia feel unsatisfied with their sleep and they can experience one of these symptoms: low energy, mood disturbances, decreased performance at work. So if you feel like you cannot sleep, then you need a prayer for insomnia.
What is the insomnia prayer?
There are prayers for healing, prayers to quit smoking, prayers for wisdom, and so on. The insomnia prayer is something that you need if you feel like you have problems when you try to sleep.
Maybe there is something that bothers you, maybe there is a thought that doesn't let you get some rest. There are several reasons why you cannot sleep and you should really do something because it is not a healthy situation.
The insomnia prayer is a powerful prayer and you should take it into consideration when you feel you need help.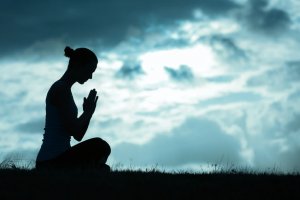 Versions of the prayer for insomnia
Prayer against insomnia
Prayer for insomnia

Bible verses about insomnia
Psalm 4:8 – I will lie down and sleep in peace, for you alone, O LORD, make me dwell in safety.
Isaiah 26:3 – You will keep in perfect peace him whose mind is steadfast because he trusts in you.
Proverbs 3:23-24 – Then you will walk safely in your way, and your foot will not stumble. When you lie down, you will not be afraid; yes, you will lie down and your sleep will be sweet.
Psalm 91:5-7 – You will not fear the terror of night, nor the arrow that flies by day, nor the pestilence that stalks in the darkness, nor the plague that destroys at midday. A thousand may fall at your side, ten thousand at your right hand, but it will not come near you.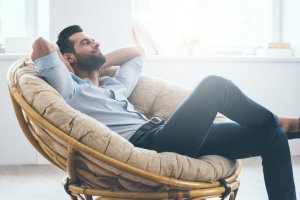 What can I do to create a good environment for the insomnia prayer?
Saying a prayer for insomnia needs a quiet environment, just as you need for all prayers you want to say. But because this is about prayers against insomnia, I will tell you how to prepare yourself.
First of all, you need to turn off the TV, the radio, your laptop and put your phone in another room.
Breath in and out slowly, close your eyes and start the prayer. Be sincere. You can use one of those two prayers for insomnia written above, or you can use your simple words. Put all your faith into this prayer for sleeplessness. A prayer needs your faith, even if we talk about the prayer for insomnia. Anything you pray for, you must put all your faith into your prayer to see the results.
I've heard many people saying that there is a Catholic prayer for insomnia, but the truth is that if you really want your prayer for insomnia to be heard, have faith. It doesn't matter if you say a Catholic prayer for insomnia or a Christian one.
Talk to the angels because your Guardian Angel will hear you and call Archangel Gabriel to help you with the insomnia problem.
Use your voice, use your faith, be sincere and you will see the results.
Discover some more prayers from Padre: